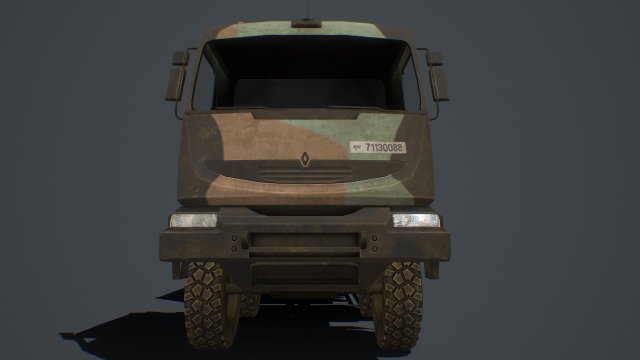 The SAMP/T also called MAMBA in the French army is a theatre antimissile system designed to protect the battlefield and sensitive tactical sites (such as airports and sea ports) against all current and future airborne threats, including cruise missiles, manned and unmanned aircraft and tactical ballistic missiles in the 600 km range class. The SAMP/T is produced by Eurosam, a 50:50 joint venture between MBDA and Thales. Its key components are the Aster 30 interceptor and Arabel multi-function radar. The SAMP/T has been designed to operate in extreme clutter and electronic countermeasures environments. Interoperability with other NATO air defense systems is another key for the SAMP/T program. The entire system could be airlifted by the latest NATO tactical transport aircraft such as the Airbus A400M and Lockheed-Martin C-130J Super Hercules deploying them anywhere around the globe. The French Air Force, after the Volfa exercise in February 2011, deployed a MAMBA (SAMP/T) unit to provide air defence coverage for the G8 summit in Deauville. The first French MAMBA squadron achieved operational status in October 2011. In March 2012 the MAMBA (SAMP/T) proved its ability to support Army mobile formations while matching their maneuver tempo. In June 2012, the Italian Army activates its first SAMP/T Regiment, in Mantova. On 6 March 2013, the Italian Army and the French Air Force deployed their SAMP/T medium range air defence systems for the first time within a NATO architecture in successfully intercepting a target representative of a theatre ballistic missile. After about 300 km of ballistic flight, the target, which had been launched from an aircraft, was destroyed by the Aster 30 interceptor missile. In September 2013, Singapore's Defense Minister has announced that the Republic of Singapore Air Force (RSAF) will acquire the Eurosam Aster 30 / SAMP-T Surface-to-Air Missile (SAM) Air Defense System to establish a multi-layered defense against aerial threats.
Categories: 3D Models, All 3D Models
Sorry, comments are closed for this item.