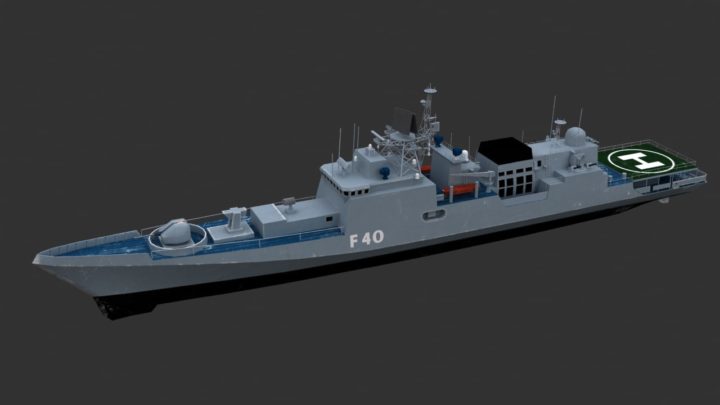 Low poly 3d model of INS Talwar (F40) is the lead ship of the Talwar-class frigates of the Indian Navy.This model is game ready model. This model is dived into 2 part because of texture. Both part has its own material with own texture. Each material has diffuse, glossy, specular and normal map. So there are total 8 (eight) texture map for 2 part of model.Texture size is 2048 x 2048. All textures are png format except the specular texture. Specular textures are TGA format.90% uv area of the model is non-overlap.
Categories: 3D Models, All 3D Models
Sorry, comments are closed for this item.