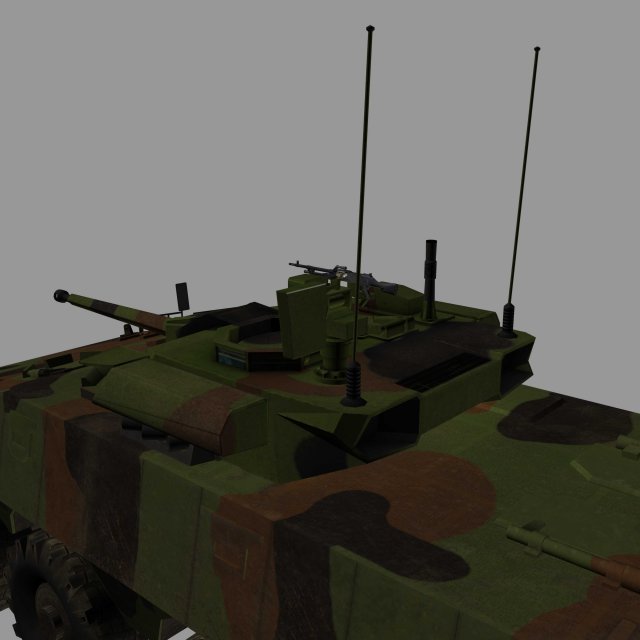 The VBCI 2 is a wheeled infantry fighting vehicle. It is an improved version of the original French VBCI, developed by Nexter Systems. Developers took into account feedback from tests and combat experience of the original VBCI. The Mark 2 was first publicly revealed in 2015. This IFV is aimed mainly at export customers.The VBCI Mk.2 has a higher level of protection and firepower. The Mk.2 is much heavier than its predecessor. It weights 32 000 kg opposed to 25 600 kg. Vehicle is powered by a new engine.Even though the new VBCI 2 looks like the older version. In fact it has an all-new hull that is longer and has a higher roofline. The hull is welded of aluminum armor. Vehicle can be fitted with add-on modular steel armor package or even titanium armor plates, so protection level can be tailored depending on mission requirements. All-round protection is against 14.5-mm armor-piercing projectiles. NBC protection and fire suppression systems are fitted as standard.
Categories: 3D Models, All 3D Models
Sorry, comments are closed for this item.