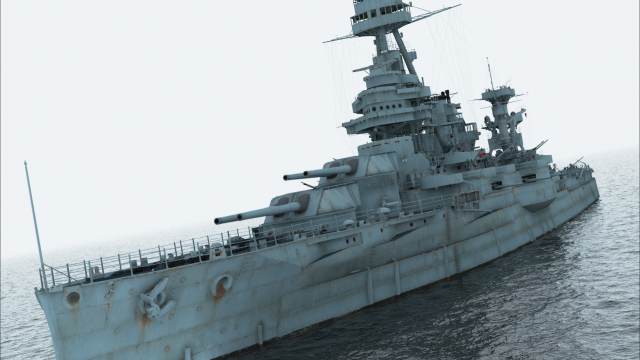 SS New York (BB-34) was a United States Navy battleship, the lead ship of her class. Named for New York State, she was designed as the first ship to carry the 14-inch (356 mm)/45-caliber gun.Entering service in 1914, she was part of the U.S. Navy force which was sent to reinforce the British Grand Fleet in the North Sea near the end of World War I. During that time, she was involved in at least two incidents with German U-boats, and is believed to have been the only US ship to have sunk one in the war, during an accidental collision in October 1918. Following the war, she was sent on a litany of training exercises and cruises in both the Atlantic and the Pacific, and saw several overhauls to increase her armament, aircraft handling and armor.Textures: from 256×256 to 4096x4096Diffuse, Opacity.
Categories: 3D Models, All 3D Models
Sorry, comments are closed for this item.