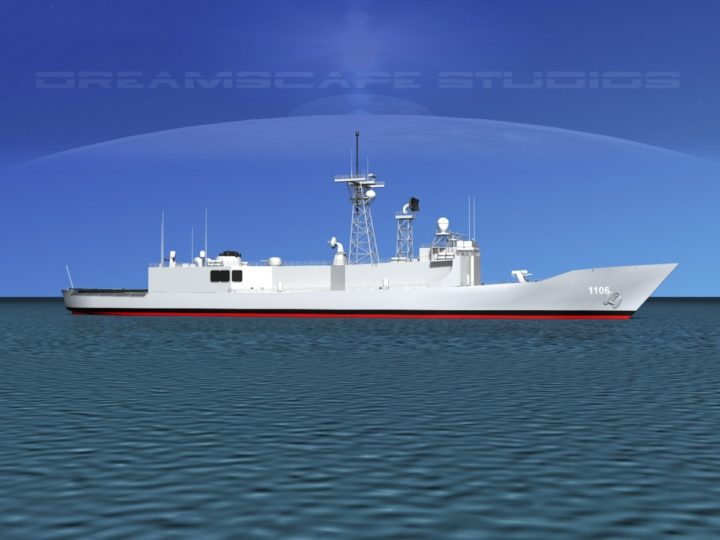 This frigate is high quality, high detail, polygonal model of the Cheng Kung Class Frigate. It is built nearly scale for an accurate representation of the original object. It looks very realistic and renders nicely without any special render software. It has a fully textured design that allows for close-up renders, and was originally modeled in 3ds Max 2013 and rendered with default scanline. Animateable features include missiles and launchers, deck gun, some radar and phalanx cannons. This model also comes in several different formatsThe Cheng Kung Class of Frigates are based upon US Oliver Hazard Perry Class. Ships were modified and then licensed to the Chinese for production for their own navy. The Cheng Kung Frigate is a smaller warship for escorting larger ships in task forces. ROCS Cheng Kung (, PFG2-1101) is the lead ship of eight Cheng Kung-class guided-missile frigates.Other countries also built this design including Australia, Spain and the US.
Categories: 3D Models, All 3D Models
Sorry, comments are closed for this item.