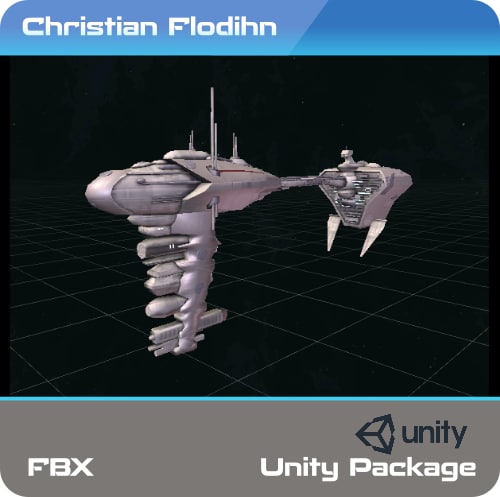 This is a low-poly Nebulon-B Medical Frigate suitable as a game asset.Contains FBX and unity package format. Textures, normal and emissive maps are included.The screen shots are showing the unity package, if importing the FBX provided textures and maps may have to be applied manually.The engine effects shown in the screen shots are only included in the unity format.The red stripes along the sides of the ship are a separate material, making it possible to tune the color in a game engine.Because this is a medical frigate, it has no hangar bays or mounted weapons.
Categories: All 3D Models, Free 3D Models
Sorry, comments are closed for this item.