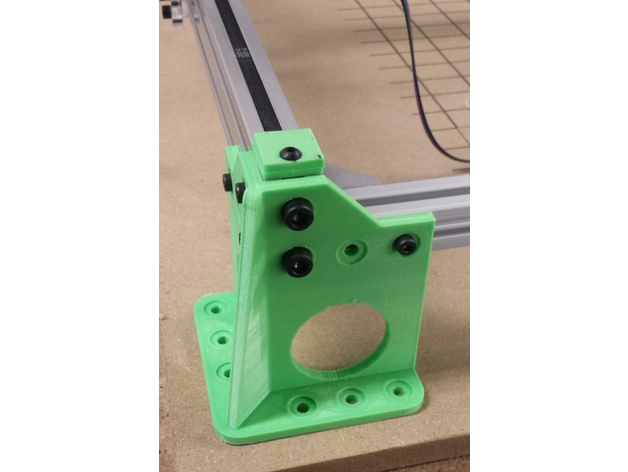 Summary
I made this because the best height for my laser was having it raised to this point. I also dislike the acrylic parts, and wanted some color. I used one of the bracket packages on here, and reworked to fit this. It also adds some rigidity to it. Enjoy!
Print Settings
Printer:
Creality CR-7 Rafts:
No Supports:
Yes Resolution:
.25 Infill:
20% Notes:
It takes about 4 hours on my machine, but I have 2 others to print other stuff with. I did use a 10 pass brim to aid in adhesion. Printed with Inland PLA, Peak Green.
Categories: 3D Print Models, All 3D Models, Free 3D Models
Sorry, comments are closed for this item.