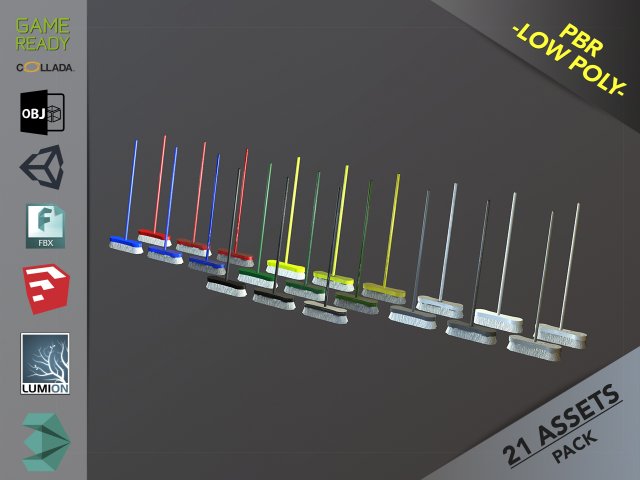 Broom Brush Pack 1Broom Brush 3D models ready for Virtual Reality (VR), Augmented Reality (AR), games, Postproduction, Photomanipulation and other real-time apps.Low PolyRendered in Marmoset ToolBagThe textures of the model are applied with UV Unwrap.4K textures!!!!Materials – Textures in 3DS Max & Sketchup included.Models already preloaded in lumion 6, just copy and paste on your computer or import it from the included scene.——————————Polygons: 199Vertices: 192————————-File formats:- 3dmax 2013 – Vray 3.20- OBJ- FBX- FBX(PBR)- DAE- 3DS- Lumion 6-Sketchup 2013 – Vray 3.40-Unity Package——————————-Enjoy!
Categories: 3D Models, All 3D Models
Sorry, comments are closed for this item.