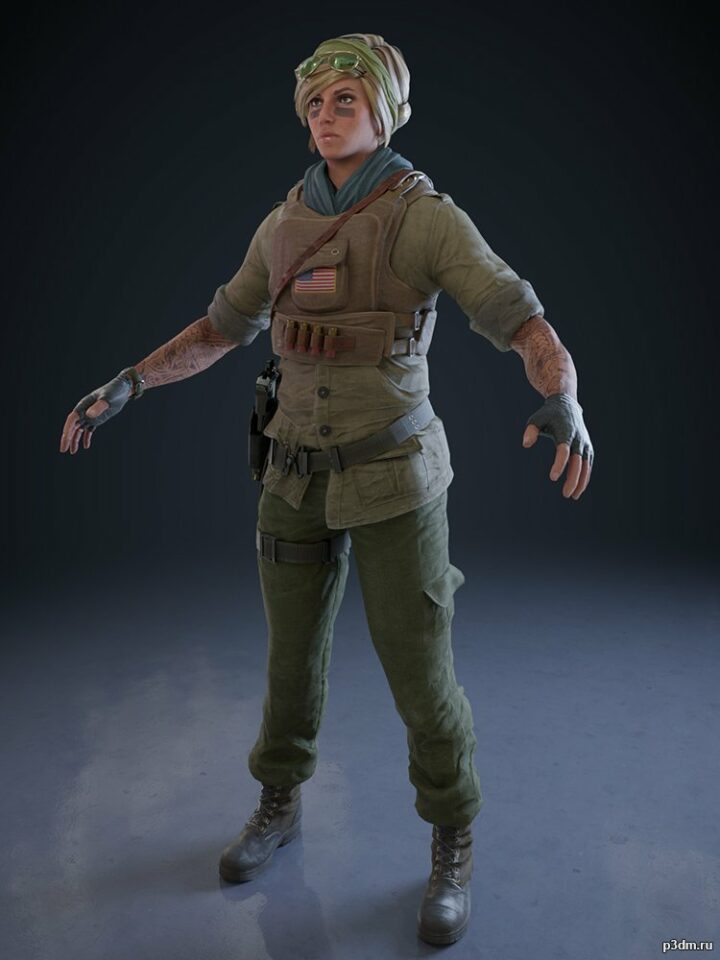 Elite skin of Valkyrie from Rainbow Six Siege, referencing her as a Vietnam war photographer. Package includes the unrigged character, as well as a Deagle handgun and the camera prop that she uses in the victory animation.The asset belongs to Ubisoft, who also forgot to add eyelashes to this character in the game. I copied some over from another Siege character, but I seem to have forgotten to try and match them to her hair color and they are still black.
Categories: 3D Models, All 3D Models
Sorry, comments are closed for this item.