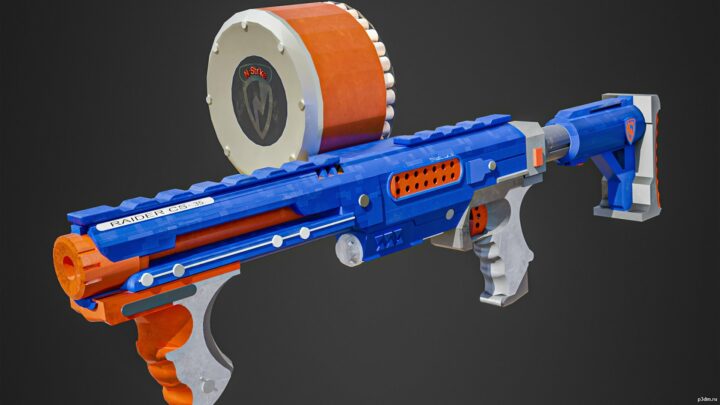 This is a PBR/poly model conversion/cleanup of Lighthawk's model on 3D Warehouse. Using Blender, Maya and Substance Painter, I was able to give it a slightly nicer paint of coat, also for a future gun animation project :)Instructions: There's a .blend that is the most ideal version as it contains extra bits and the materials with all the node adjustments I did after exporting from Substance Painter. You can also extract the straight-from-Substance textures from there if you don't like the baked textures such as the weird normal map. Speaking of which the baked textures are from Blender with all the node adjustments in between into once convenient texture map for external use, but for instance the normal map might've not come out well, since its a combination of a bevel shader map and Substance Painter map.
Categories: 3D Models, All 3D Models
Sorry, comments are closed for this item.