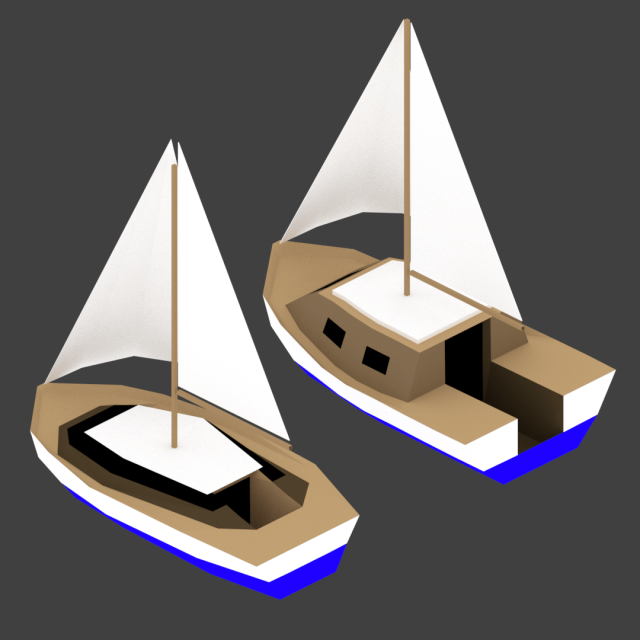 Medium Size Sailing Boats low-poly 3d model ready for Virtual Reality (VR), Augmented Reality (AR), games and other real-time apps.The following kit contains two boats each with 2 sails. The sails can be animated by folding or rotating. The folding animation in Blender is found in KeyShapes while in Unity is called BlendShapes. For rotation animation, use the normal rotation along Y-axis (the pivots are in the correct direction).Number of Objects: 62x sailboat (each contains the main body and two sails)Total Verts: 330Total Faces: 311Total Tris: 626Materials: 1Textures: 1Texture Image Size: 128x64px (~200 byte)Boat 1:Verts: 196Faces: 179Tris: 376Boat 2:Verts: 134Faces: 132Tris: 250Originally modelled in Blender 2.7b.Fbx versions were tested on unity 2018.1.5f1 and unreal engine 4.7.Available versions:- blend (ver 2.7b)- fbx (7.4 binary)- wavefront obj- collade dae* All formats are exported from blender and not triangulated.
Categories: 3D Models, All 3D Models
Sorry, comments are closed for this item.