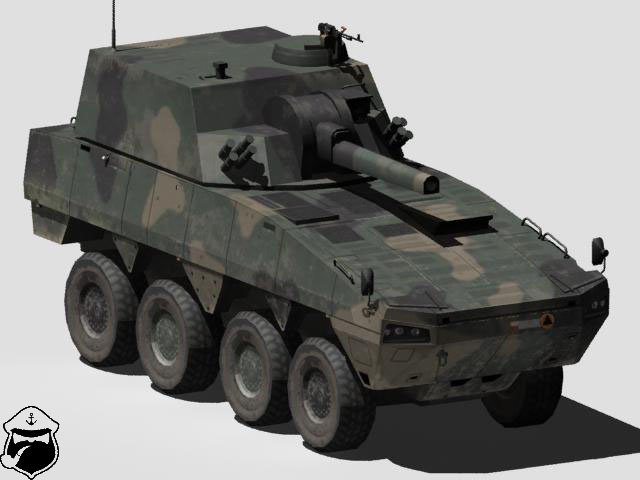 The KTO Rosomak (KTO for Kołowy Transporter Opancerzony – pol. Wheeled Armored Vehicle; Rosomak is Polish for Wolverine) is 8×8 multi-role military vehicle produced by Rosomak S.A. (formerly Wojskowe Zakłady Mechaniczne) in Siemianowice Śląskie, a Polish Armaments Group company. The vehicle is a licensed variant of Patria's Armored Modular Vehicle.Rosomak-Rak – 120mm mortar artillery vehicle, first delivered in July 2017.
Categories: 3D Models, All 3D Models
Sorry, comments are closed for this item.