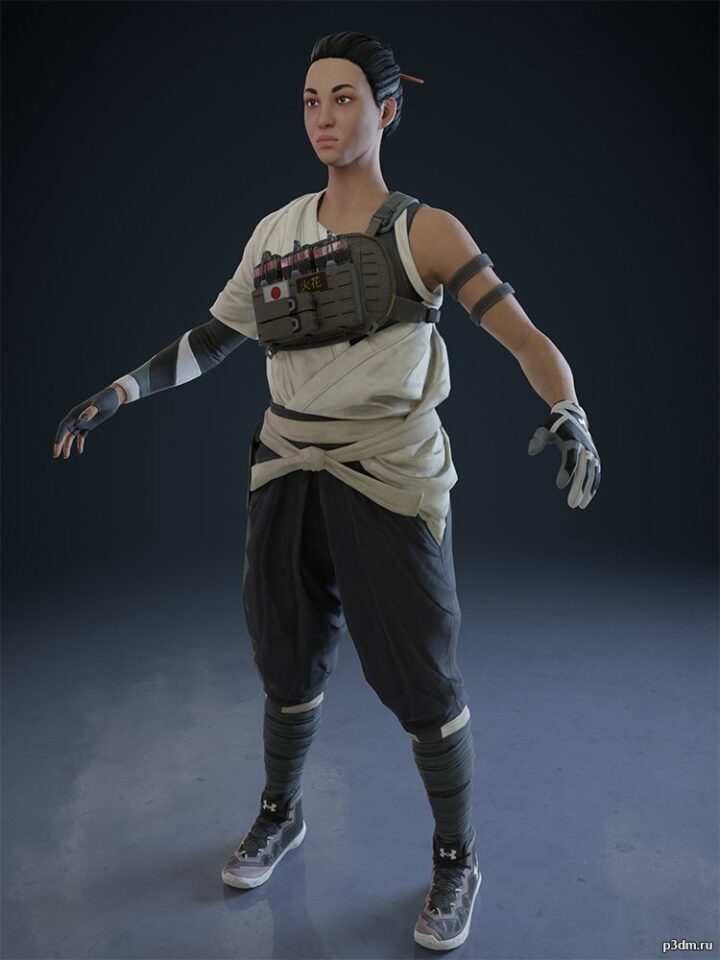 The Onkochishin elite skin of character Hibana from Rainbow Six Siege, it contains the non-rigged character model without accessories/weapons. This asset belong to Ubisoft and uploaded only for use in personal fan projects!The .Blend file contains relatively complete shaders, though they are not perfect. Some issues may also be seen with mesh normals; This may be partly due to the ripping process, but actually some such issues can be seen in the game as well if observed closely.Eye assets are not from the game and were made by me, added here due to Ubisoft's eyes being difficult. Replace if you want with any other eyes.
Categories: 3D Models, All 3D Models
Sorry, comments are closed for this item.