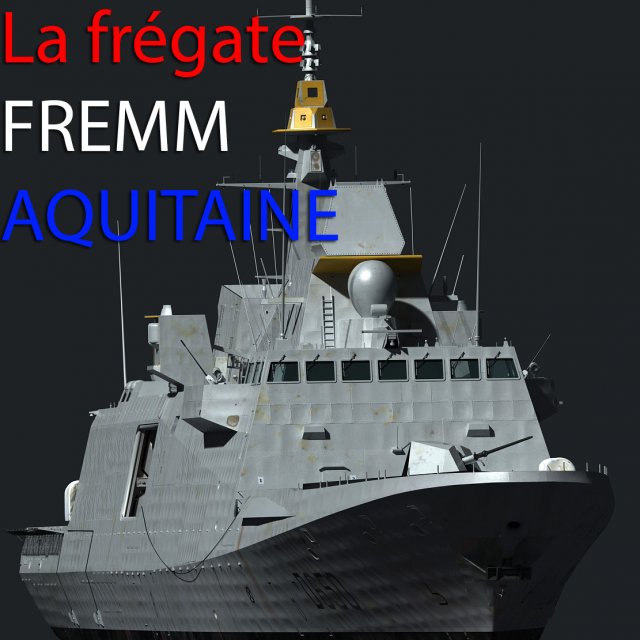 This model faithfully portraits the FREMM multipurpose frigate (French Frégate multi-mission or Italian Fregata multi-missione), designed by DCNS/Armaris and Fincantieri to operate in anti-air, anti-submarine and anti-ship warfare, and be capable of carrying out deep strikes against land targets.. The model is created in 3dsMax 2010 (fully compatible with 3dsMax 2010 and above).With its state of art quality it's ready for all projects including virtual training/professional movie project/still render/etc. All thumbnails are rendered straight out of the package.Main product includes:1. 3dsmax 2010 model (with scanline setting). It utilizes 3dsMax's default render engine and does not require any plug-ins.2. 3dsmax 2010 model (with vray setting).
Categories: 3D Models, All 3D Models
Sorry, comments are closed for this item.