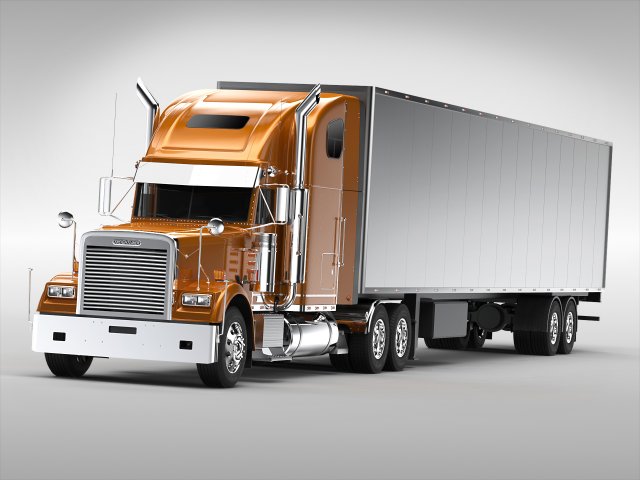 * Features:- Highly detailed exterior and basic interior.- Model is settled to 0,0,0 xyz axis.- Standart and mentalray materials are included in max rar file.- Real world scaled.(Units in milimeters)- Textures included.(C:MCTFreightliner) Place textures folder in that directory- Suitable for animations and architectural visualizations or after changing tires for games.- Wheels grouped seperately.- All parts of truck and materials named properly so you can easily find which materialis for which part of the truck.- Body color can be changed.Model color can be different from preview images.- Meshsmooth modifier collapsed for lower poly.- Environment shown on preview renders is not included. Only the model file.- No advanced texturing skill required to modify texturing. Plain and simple texturing.Polygon count : 391586Vertex count : 435005———One 3DS File——–Polygon count : 818453Vertex count : 634623———One FBX File——–Polygon count : 574156Vertex count : 435005———One OBJ File——–Polygon count : 391854Vertex count : 435686ATTENTION !!!Max,FBX,Maya and 3DS format comes with default materials applied.Obj and cinema 4d format has only gray material.ALL file formats includes textures.
Categories: 3D Models, All 3D Models
Sorry, comments are closed for this item.