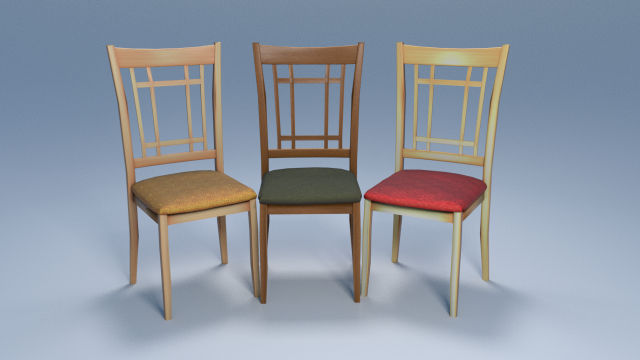 The model was originally created and rendered with Arnold in Maya 2018,used aiskyShader in environment Render Settings, baked materials in Substance Painter (pbr-metal-rough) with filters "Baked Lighting".Model saved in obj, ma, fbx export.This low poly 3D models created to help you add the realism to your projects and wood use in any projects (games, design visualization,any presentation, etc.) for tablets, smartphones and iphones.All geometry and visual aspects of the model are optimized.Features:- All materials and textures are tailored and applied for high quality render results your projects.- Model baked with smooth iteration to increase mesh smoothness if needed.- All my objects have fully unwrapped UVs.- Model is accurately sized to match the real object.- Clean and optimized topology is used for maximum polygon efficiency (in model used soften edges).- Object are grouped according to their real purpose.- All objects and materials have logical names.- No special plugin needed to open scene.- No cleaning up necessery, just drop model into your scene and start rendering.Specifications:File formats:- Autodesk Maya 2018- OBJ- FBX- Autodesk 3ds Max 2017TEXTURES:Texture resolution – 2048×2048,maps – in PNG format PBR textures. UV map maded in jpec and EXR format.Are presents: UV AOShape, UV wireframeShape, Uv texture Shape.Textures include:- BaseColor- Hight- Metalness- Normal- Roughness- EmissingCheck out my account to see more only low poly models.
Categories: 3D Models, All 3D Models
Sorry, comments are closed for this item.