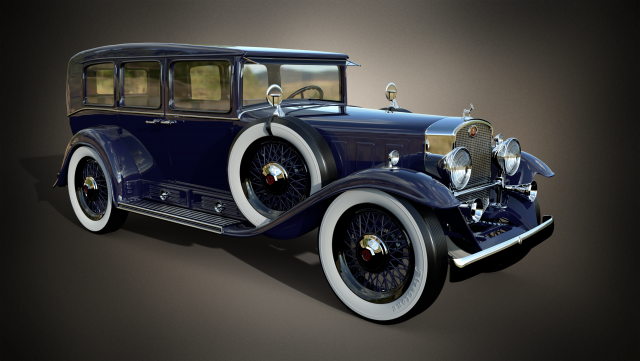 The Cadillac V-16 (1930-40) is the most successful 16 – cylinder car in history.1930 was one of the most important years in the history of Cadillac. The first brand in the world unveiled the production car with the engine V-16. A few months later, Cadillac released more and V-12, thereby expanding the range of up to four configurations: Cadillac V-16, V-12, V-8 and LaSalle V – 8-unprecedented line for premium in those years. Of all the world's automakers, only Marmon, too, were able to bring its V16 to mass production, collecting in 1931-33 years 390 machines. And even if you count all the prototypes for American and European companies (Maserati, Marmon, Peerless, Auto Union, Alfa Romeo, BRM, BMW, Rolls-Royce), "unfair V16" Cizeta Moroder and the Bugatti Veyron, in General, all racing serial and 16-cylinder engines, they put together in the history of the world will be less than 4386 instances of two different types of Cadillac V-16 produced between 1930 and 1940! And this achievement is likely to be owned by Cadillac forever.
Categories: 3D Models, All 3D Models
Sorry, comments are closed for this item.