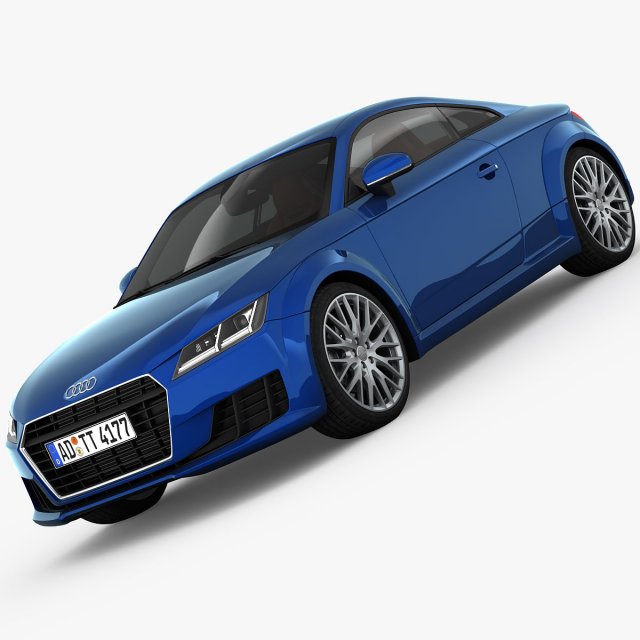 Manufacturer – Audi AGAlso called – Audi TT CoupeClass – Sports carBody style – 2-door CoupeThe car is made in real sizeLength – 4177 mmWidth – 1832 mmHeight – 1353 mmWheelbase – 2505 mmno smooth: 91174 polygons and 102681 verticessmooth level 1: 457901 polygons and 267070 verticessmooth level 2: 1715699 polygons and 910036 verticesThe model is of high quality and photorealistic.Real world scale.Wheels, steering wheel and doors are grouped together.All objects and materials are intelligently named.12 textures with resolutions from 102×306 to 2048×2048.All Modifiers of 3ds Max file are not collapsed, so you can modify them.OBJ, FBX and 3DS files are 1 smooth collapsed.HDRI included.The main model is 3ds Max 2009. It is rendered with V-Ray. obj, fbx, 3ds files of the model are without materials.
Categories: 3D Models, All 3D Models
Sorry, comments are closed for this item.