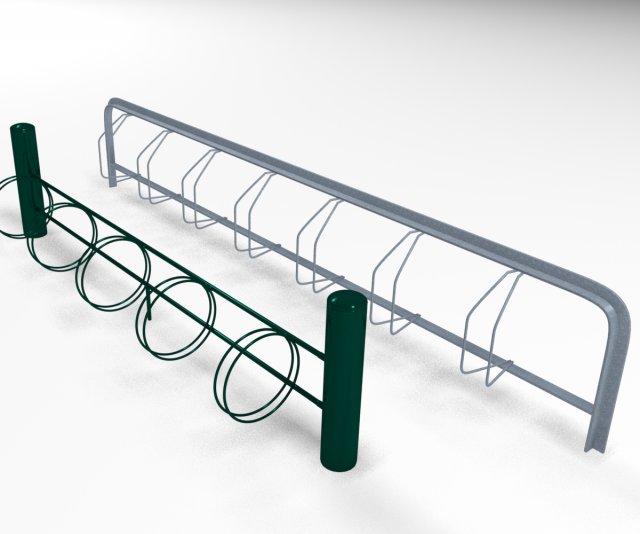 2X Bicycle racks 3D modelOne pair of bicycle racks.Two models named Rack01 and Rack02.Rack01 of steel, with wide holders. Rack02 of green painted metal and is a bit more detailed.Rack01 have 4240 vertices and 4116 faces, while Rack02 have 104824 vertices and 209728 faces.Rack02 have an Turbosmooth modifier attached. Without that it have 6511 vertices and 6557 faces.The materials used is for both objects MentalRays Arch & Design.The model is native to 3DS Max, and some material might not work in other formats.The pictures above is rendered with Mental Ray using Daylight system.
Categories: 3D Models, All 3D Models
Sorry, comments are closed for this item.