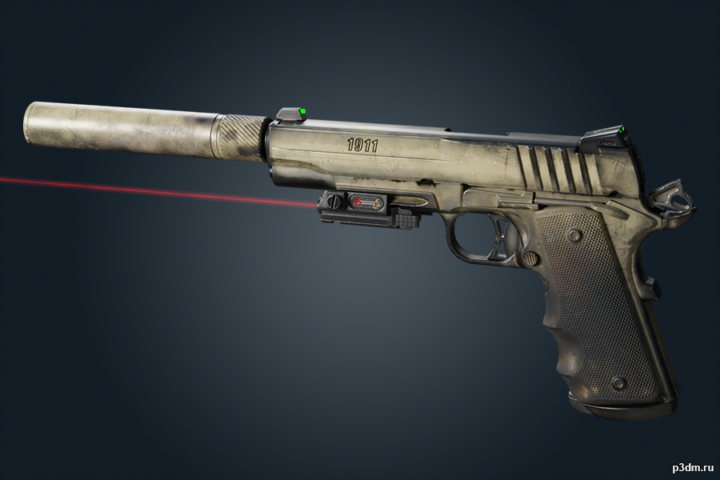 Yay, first R6 Siege model on the site (since Luxox?) with correct original mesh normals!Additional small laser and suppressor models are included. (Laser beam in thumbnail from Custard's ARX200 Assault Rifle publication, not a R6 Siege asset.)Also includes all skins (recolors, not '3D' skins) of 1911 TACOPS as of Y6S1.3 + the current seasonal skin.The assets included in this publication are property of Ubisoft. This release have no relation with the company previously mentioned and all credits belong to the respective artists and owners.
Categories: 3D Models, All 3D Models
Sorry, comments are closed for this item.