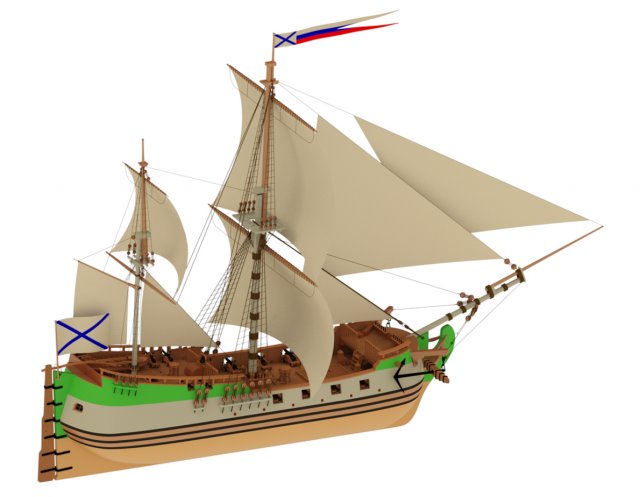 Russian sailing ship «Kronslot» (the first half of the XVIII cent.). Built at the Admiralty shipyard in Arkhangelsk (Russia) in 1737. Was part of the Russian Baltic navy. Type of ship: the Holland hoeker. Weapon: 8 6-pounder guns and 4 4-pounder guns. Crew: 85 persons.Model: vertex 415557, polygons 167139, 32,5 Mb in FBX.Formats: 3DS, OBJ, FBX, DWG.
Categories: 3D Models, All 3D Models
Sorry, comments are closed for this item.