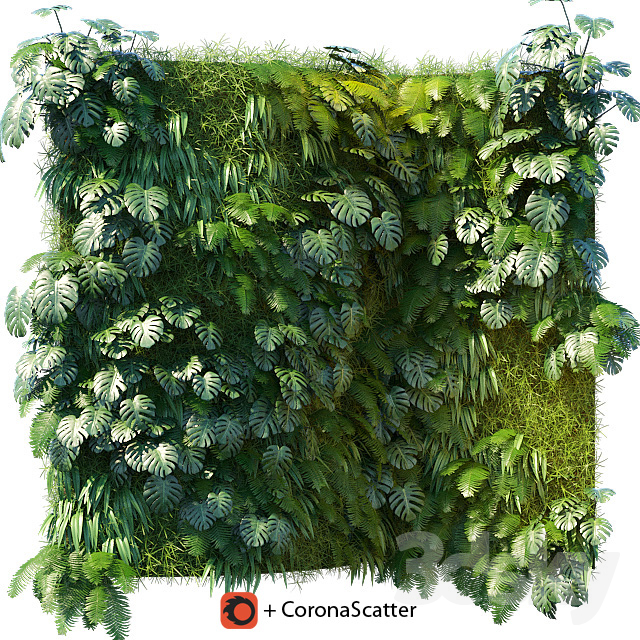 Plants for phyto walls with customized Corona Scatter.
——————-
– all pivots are in place
– distribution maps for each type of plant lies in the material in the unused slot Vol. Scattering
– if you need a VRay version with MultiScatter, write to mail.kub3d@ya.ru with a screen proving the purchase of the model and send a return letter to the VRay version, but without textures (they will be in the purchased model)
——————-
In the archive:
2016 and 2013 MAX (Corona 1.74) + OBJ + MTL + screen with Corona Scatter settings
172,777 polygons in the scene
——————-
Good renders to you!
Categories: 3D Models, All 3D Models
Sorry, comments are closed for this item.